Let's achieve your emission reduction target together and protect the climate.
Your partner on the road to net zero
With our expertise we guide your climate strategy on the path to net zero carbon.
THE CLIMATE STRATEGY PARTNER FOR YOUR BUSINESS
Responsible, sustainable and effective.
THE COMPENSATION PARTNER FOR YOUR COMPANY
Experienced, transparent and committed.
YOUR PARTNER FOR HIGH-QUALITY CLIMATE PROTECTION PROJECTS
FORLIANCE – professional, ethical and effective climate strategies
We are forestry, climate and sustainability experts who engage in partnerships to contribute to climate protection, biodiversity and human-well being.
We bring our knowledge and experience ethically, professionally and effectively to every step of your climate strategy. We accompany you on the way to your net zero carbon goal and offer you the opportunity to offset unavoidable emissions through nature based projects.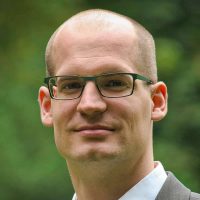 We look forward to hearing from you
Julian Ekelhof
Senior Director Climate Solutions
Together with the FORLIANCE team, we have been successfully pursuing a sustainable climate protection strategy for over 10 years on the way to our 'net-zero emissions' goal.
Nico Briskorn,
Head of CSR, VfL Wolfsburg-Fußball GmbH
Working together to implement our climate and offsetting strategy, FORLIANCE has been the ideal partner to understand our corporate needs, offer the right solutions and provide fresh thinking.
Harald Woerner,
Environmental and Sustainability Management, Senior Manager , Heidelberger Druckmaschinen AG
The work with Forliance's Latin American team to create proposals in the field of climate change mitigation has been efficient and of high quality. The work created high impact and added value for the donor organizations.
Natalia González Romero,
ICCO América Latina
Forliance has been a reliable partner in creating high quality carbon neutral products and services with us. Their dedicated team is always ready to support when selecting projects, collecting data, and engaging with stakeholders.
Stefanie Eichiner
Senior Manager Sustainability, UPM Communication Papers
Our experience with FORLIANCE has been oriented towards the provision of consultancy services in business model development for the forestry sector, and, in addition, in the facilitating the construction of synergies in the search for resources for the region in the field of climate change, reforestation, agroforestry, green finance, biodiversity finance, and NAMAS.
Oscar Carrasquilla
CAF
We want to get a little bit better every day and rely on the CO2 balancing by FORLIANCE as an important milestone on the journey towards climate neutrality. In FORLIANCE, we have found a reliable partner who provides us with optimum advice on all issues relating to the carbon footprint and gives us competent support in the development and implementation of our climate strategy.
Wolfgang Färber
CEO, RAMPA GmbH & Co. KG
With Forliance, we have found a trustworthy partner in our goal toward reducing our carbon footprint. For the carbon that we create that is unavoidable, we appreciate being able to take action locally to offset that.
Brian Danos
Chief Operating Officer, Wentronic
With the aim of offering a climate neutral service to our clients, we at iTUB have calculated our Corporate Carbon Footprint and Product Carbon Footprint with FORLIANCE. In them, we have found a reliable partner on the road to becoming a net zero company.
Hilmir Svavarsson
Managing Director iTUB
With the excellent support of Forliance, we were able to determine our Romaco CO2 footprint and clearly defined the path to reduce emissions, for us and our customers, in line with the Paris Agreement goals.
Andreas Detmers
Director of Technical Solutions